Get Ready to Play – Our Way!
Mighty Penguins Sled Hockey is a fun, therapeutic and competitive program for physically disabled children and adults. We aim to develop character, sportsmanship and physical fitness – while promoting and encouraging both educational and cultural experiences.
READ ABOUT OUR ORGANIZATION
WATCH THE VIDEO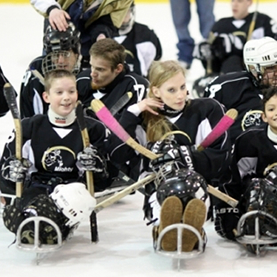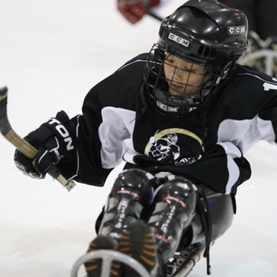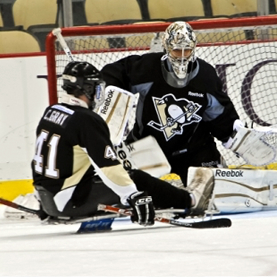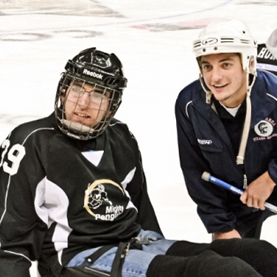 Our Teams
We currently have players rostered on six teams.
WANT TO PLAY?
Blog
Each Junior Team's Coach nominates one player for the Jennifer Kryger Spirit Award at the Grand Rapids Tournament. Sled hockey players who display similar character qualities on and off the ice as J

Our Junior & Novice teams hosted 4 pediatric therapy centers to play for the Lauren's Legacy Cup! The Children's Institute of Pittsburgh repeated as Champions! Thanks to Positive Steps T
Events
Nothing from September 24, 2021 to October 23, 2021.