Executive Board Members
Partner, Jones Day
Chairperson, Mighty Penguins
---
Senior Manager, Grossman, Yanak & Ford
Mighty Penguins Founder
---
Executive Director, Hockey Sticks Together
---
Dave Soltesz
President, Pittsburgh Penguins Foundation
---
Dr. Amy Houtrow
Chief, Pediatric Rehabilitation Medicine, Children's Hospital of Pittsburgh, UPMC
---
Dino Rovito
Chief Operating Office, UPMC Center for Rehab Services
---
Bob Gergerich
President and Founder, International Hockey College
---
Rich Hixon
Vice President, Industry Growth Fund Initiatives, NHL
---
Janet Corrinne-Harvey
Executive Director, Digital and Marketing, Trib Total Media
---
Clifford Rowe, III
Site Safety Manager, PJ Dick, Inc.
---
Maureen Kunitz
Pittsburgh Penguins
---
Mike Clark
News Anchor WTAE
---
Jennifer Zwolen
Manager, Marketing Communications & Brand Management, ATI
---
Jason Hardy
CPA, Manager Assurance & Advisory Services, Grossman, Yanak & Ford
---
Mike Chiasson
Manager of Youth Hockey Programs, Pittsburgh Penguins
---
Advisors
Michele Humphreys, Hockey Sticks Together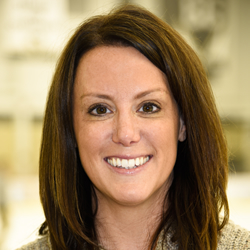 For Michele Humphreys, her husband John and their 4 boys, hockey is a way of life.   When their older son was 21 months old, Michele and her husband were blessed with the arrival of triplet boys!  Having 4 boys under the age of 2, the Humphreys Family faced many challenges.  However, one of the triplets, James, was born with spina bifida and would face far greater challenges in life than his brothers.
Michele's dedication and focus became volunteering for organizations that improve and enrich the lives of disabled individuals.  In partnership with MLB player Sean Casey and his wife Mandi, she volunteered her time to help fund and build the Miracle League of the South Hills adaptive baseball field in Upper Saint Clair, PA which was completed in 2011.
Her children's passion for hockey led to a 2-year commitment to serve as the ADM Director of the Pittsburgh Predators hockey organization.  In that role, she focused on growing the program and implementing USA Hockey initiatives for youth hockey players.  Growing up in the rink, James fell in love with the sport of hockey while watching his brothers play and he hit the ice on a sled with the Mighty Penguins in 2011.  Sled hockey has given James so many amazing opportunities that his family never dreamed were possible!  In 2014, Michele enthusiastically assumed the role of Executive Director of the Mighty Penguins Sled Hockey program.  Now Michele is moving onto lead a new nonprofit called Hockey Sticks Together.
Michele graduated with a B.S. in Business Administration from Duquesne University.  Her education includes a major in Supply Chain Management and a minor in Information Technology Services.  Upon graduation, she worked as a Logistics Systems Analyst for TRW out of Reston, Viriginia.  Michele later worked as a Pharmaceutical Sales Representative for Johnson and Johnson in Pittsburgh before leaving the work force to focus on raising her family.
Check out James Humphreys' story here.
Fran Muracca, II
Executive Chairperson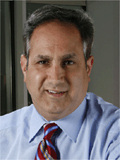 Mr. Muracca is a partner at Jones Day, a leading global law firm which provides significant legal representation for Fortune 500, Fortune Global 500 and FT Global 500 companies. Fran focuses on advising entrepreneurs and middle market companies and privately held business owners on a range of tax, business structuring, transaction, and disposition issues, including maximizing wealth through liquidity and diversification initiatives. He is recognized by The Best Lawyers in America and Legal 500, and a member of the national board of advisors for BNA Tax Management, America's leadig tax authority. In addition to dedicating community service to The Mighty Penguins, Mr. Muracca serves on the Board of Directors of the Pittsburgh Penguins Foundation and National Sled Hockey Foundation.
---
Angela McCoy
Executive Advisor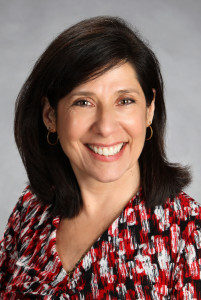 Angie has 15 years of experience with distribution and logistics software and related technology. Over the course of her career, she was committed to both business development and client satisfaction through varying roles including Client Trainer, Systems Analyst, Project Manager, Sales Support and, ultimately, Director of R&D and world-wide support.
Prior to joining Grossman Yanak & Ford, Angie founded and operated the Mighty Penguins Sled Hockey Organization, the area's first non-profit adapted ice hockey program for individuals with disabilities. In this capacity, she defined the mission and charter of the organization, secured non-profit status and developed relationships with Pittsburgh's top corporations to raise community awareness of the importance sports can have on individuals with disabilities.
She has seen firsthand the impact sports can have on building self-esteem and confidence in individuals with disabilities. In 2014, Angie's son, Daniel, who was born with significant disabilities, won a gold medal in sled hockey at the 2014 Sochi Paralympic Games.