Our Ambassador, Chris Kunitz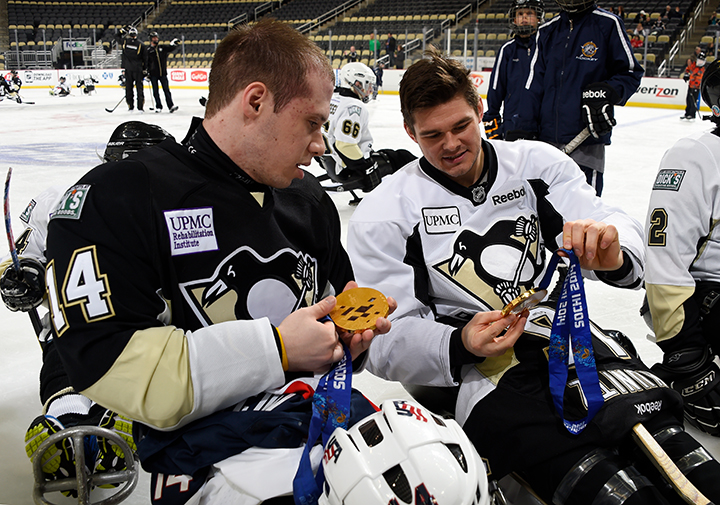 The Mighty Penguins are proud to have the support of Pittsburgh Penguins forward, Chris Kunitz and his wife Maureen, who joined our Mighty Pens family in 2014.
We are grateful for their charitable endeavors and enthusiastic support of the Mighty Penguins both on and off the ice.
Chris Kunitz, a 2-time Stanley Cup Champion, is always happy to hit the ice with our players. Getting to spend time on the ice, playing the game they love with Penguins' forward Kunitz, is an experience of a life time for many of the Mighty Penguins players. Chris' enthusiasm and love of the game is something our players look forward to when Chris attends events or comes out to skate with them. Chris is always willing to donate his time, sign autographs and talk with our players about their passion, hockey!

Maureen joined the Mighty Penguins Executive Board in 2014. As a Mom of 3 young children, she is inspired by our athletes' love of the game and works hard to help us make their dreams a reality. Maureen involves her children in her charitable endeavors as well. Whether having them hit the ice in a sled with the Mighty Pens or having them help wrap and organize items for fundraising auctions, she is teaching her children early in life the important lessons of giving back and helping others. Her dedication to both our Mighty Penguins and her family are inspiring!
We are proud to have Maureen and Chris Kunitz representing our Mighty Penguins! Thank you for being a part of our Mighty Pens family and helping our amazing athletes achieve their dreams both on and off the ice!