Our Staff
---
Christine Hupkovich, Executive Director
---
Ashley Halbert, Executive Assistant
---
Joe McCormick, President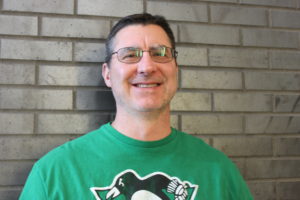 Joe McCormick became the assistant coach for the novice team for the 2016/2017 season.  Joe became an immediate fan of sled hockey and the Mighty Penguins when his daughter, Abby who is 17 years old with spina bifida, began playing sled hockey at the start of the 2015/2016 season.  Joe is a former wrestling and football coach and has coached Abby's baseball team through the Miracle League of Southwestern Pennsylvania since 2011.
Joe has served on the board of directors for the Spina Bifida Association of Western Pennsylvania and Spina Bifida Housing, Inc. since 2006 and has held several volunteer positions at his church, Ken Mawr United Presbyterian Church, including the head of finance.  Joe and his wife Melissa and Abby live in Robinson Township with Abby attending Montour High School.  Joe is a CPA and certified treasury professional and has worked at Federated Investors, Inc. for over 25 years and is the Director of the Corporate Treasury department.
---
James Michael, Director of Operations
---
Erica Burg, Treasurer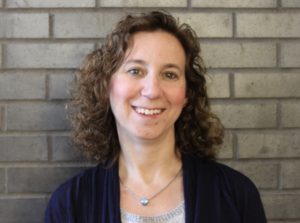 Erica Burg got involved with The Mighty Pens in 2015 when her hockey playing daughter decided to volunteer as part of her Bat Mitzvah project. She began pushing players and formed friendships along the way. Her son also began volunteering as he also plays hockey and it was a great way for both kids to do something they love while helping others enjoy the sport.
Erica is not new to helping in the community she is Chief Operating Superhero of The Superhero Foundation. The Foundation was brought to Pittsburgh by Erica in 2008 raising awareness for the prevention of child abuse. There is annual walk/run that takes place every April in North Park with proceeds benefiting CASA of Allegheny County.
She lives with her 2 kids Charney and Lucas, Husband Chuck, 2 cats and 3 dogs one of which has just become a certified therapy dog. She works as a Sr. Sales & Financial Analyst at Forever Inc helping people Collect, Curate and Celerbrate their memories permanently for generations.
---
 Head Coaching Staff
Ray Harding
Senior Team
In his 16th year as head coach of the Mighty Penguins Sled Hockey teams, Ray Harding continues to devote his time to mentoring our amazing athletes. Ray and his wife Tammy were integral to the early success of the Mighty Penguins team. When Ray's then 8-yr old son Zach, who was born with Spina Bifida, witnessed the Mighty Penguins on-ice at Harmarville Bladerunners, he was hooked!  It didn't take long for Ray to learn the game and coach this group of kids.  The rest is history!  Thanks to Ray's dedication, the program grew from 1 team of 8 players to a 4 team, 56 player organization entering the 2016-17 season.
In 2013, Ray was honored by the Pittsburgh Penguins with the 2nd Annual Founders and Builders Award for his selfless dedication to the growth of hockey in Western Pennsylvania.
---
Eric Brown
Junior/Novice Team
Eric Brown comes to the Mighty Penguins with over 20 years of coaching experience.  He has coached wrestling, cross country and track at the high school and middle school levels.  After Eric and Amy's son, Alex, suffered a spinal cord injury his focus changed to adaptive sports.  Eric has always been a fan of hockey but never played the game.  He started volunteering at the Mighty Penguins soon after Alex started playing sled hockey. He helped his daughter, Abigail, learn to skate so the family can enjoy skating together.  Eventually, Eric became the head coach of the Junior team.  He has been involved with the Mighty Penguins for over five years on and off the ice.  In addition, Eric coaches his son's Miracle League baseball team during the spring and fall seasons.  Currently, Eric is an eighth grade history teacher at Pine-Richland Middle School. He is also a board member and founder of Rise Again to help families in Western PA with spinal cord injuries.
Check out Alex Brown's story here.