Donate
Mighty Penguins Sled Hockey, Inc. is a 501(c)(3) non-profit charity. Your support makes it possible for the Mighty Penguins to provide our amazing athletes with opportunities to participate in the sport of sled hockey!
There are many ways to give to the Mighty Penguins!
Financial Donations
The Mighty Penguins remains an all volunteer organization. 100% of every dollar raised goes to directly support our players! Your support helps us purchase equipment and helps cover the cost of $330/hour ice time.
You can mail your donation by check, payable to Mighty Penguins Sled Hockey, Inc. ℅ UPMC Lemieux Sports Complex, 8000 Cranberry Springs Drive, Cranberry Township, PA 16066
Donate now using PayPal:
---
United Way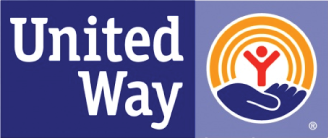 Donations can be made to the Mighty Penguins Sled Hockey organization through the United Way Contributor's Choice program. Our agency code number is 10622447. Participating employers will provide the donation forms or help you schedule a United Way donation through Payroll.
---
Corporate Donations & Matching Funds
Corporate Matching Funds Your gift to the Mighty Penguins could be matched dollar for dollar by your employer! Many employers sponsor matching gift programs and will match any charitable contributions or volunteer hours made by their employees, retirees or an employees' spouse. Please check with your HR department to find out if your employer offers Matching Funds. Mighty Pens is a 501(c)(3) nonprofit organization and is eligible under most Matching Funds programs.
---
Flip Give
In partnership with the Pittsburgh Penguins Foundation & Hockey Sticks Together Foundation, the Mighty Penguins will be joining using a service called FlipGive. Just shop online with popular brands like Walmart, Apple, Under Armour or buy eGift cards to restaurants and our program will earn cash back!
To get started all you have to do is join the team and shop. We even earn an extra $5 when you make your first purchase.  With the holidays coming up, this is the perfect time to order gift cards and shop online to maximize the fundraising for our team!
Remember to visit our team store before you shop online, eat out, or travel so that our team will earn cash back. This is the easiest way to raise money, and you can actually buy the things you want with no extra fees!
Join the team now:
Once you join, share with friends and family and ask them to shop to support our team!