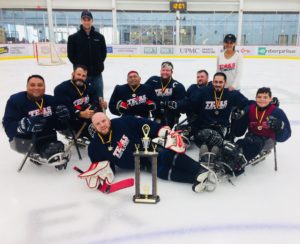 The Mighty Penguins hosted 16 team in the 2017 Penguins Sled Face-Off in 3 divisions. There were about 200 players on the ice at UPMC Lemieux Sports Complex & RMU Island Sports Center. All players received a Penguins backpack with give aways from the Pittsburgh Penguins Foundation.  DICK'S Sporting Goods & UPMC Rehabilitation were our Stanley Cup Sponsors.  The Intermediate Adult Division had teams from Pittsburgh,Johnstown, Tampa Bay, Texas & Buffalo.  Each team was guaranteed at least 4 games.  The team from Texas came out on top.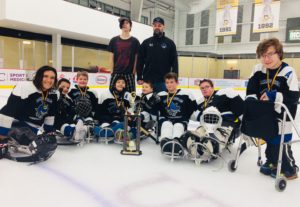 The Junior Division (Youth under 18 yrs) was our largest division with 7 teams from Pittsburgh, Philadelphia, North West Ohio, Cincinnati, Nashville, Grand Rapids and Buffalo.  The teams were close with a tie breaker determining the teams to play in the Championship Game.  The Philadelphia Hammerheads finished first.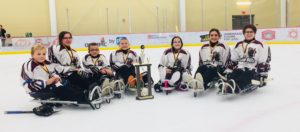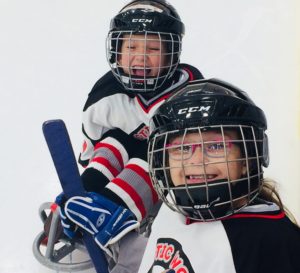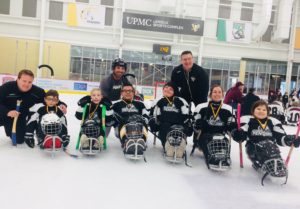 The Mighty Penguins are the first to offer a Novice division.  We wanted to give our new developing players a chance to touch the puck more and play in an exciting half ice format following the ADM guidelines in USA Hockey.  This year four teams entered and the Mighty Penguins had two of them.  We have a growing team of new players of which many including our goalies were playing in their first game. The Championship Game ended in the longest shootout of the weekend!  The goalies were outstanding and kept their teams in the game through 10+ shooters! Congratulations to all teams!